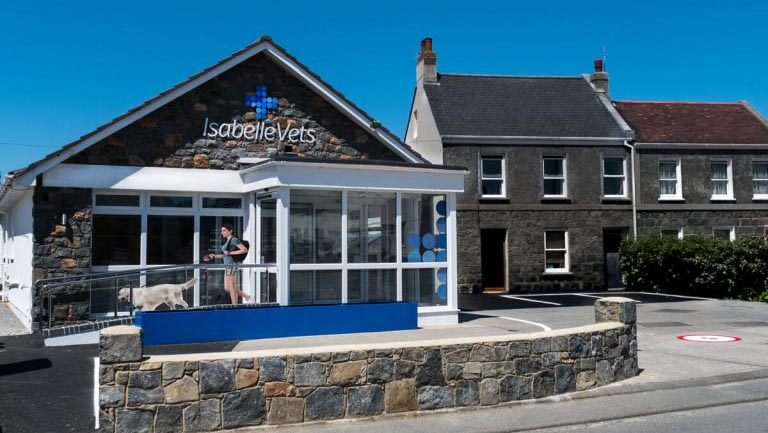 After nearly two years since the idea to further expand the largest veterinary service in Guernsey and provide our clients in the North of the island a bespoke veterinary surgery, we will be open for business at the main L'Islet crossroads.
'Isabelle Vets L'Islet' provides a greater range of veterinary services than our previous smaller branch surgery could. We will provide consultancy with our veterinary surgeons who will rotate between our main Route Isabelle practice and L'Islet. In addition, we can now offer hydrotherapy by our trained hydrotherapy team, rehabilitation and a new CT scanner. A qualified Registered Veterinary Nurse will be available to assist in animal handling and CT scans, take blood samples, provide advice and carry out nurse appointments.
There is plenty of parking and space for turning at the back of the building with a disabled driver space and drop off spaces towards the front and side. Our official Open Day will be taking place in July. We look forward to seeing you and hope your pets will benefit from the new facility.