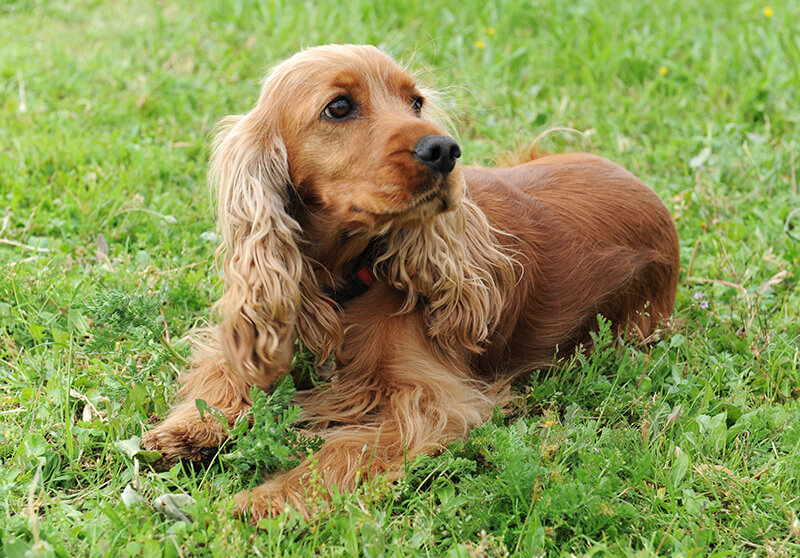 We would like to share a recently received email from a Mr Pay, who visited the surgery with his dog Chloe whilst on holiday in Guernsey.  Mr Pay asked us if we would share his feedback on the website and social media, and more importantly, pass on his thanks and appreciation to the veterinary team who looked after Chloe.
"I would like to express my sincere thanks for agreeing to examine my cocker spaniel Chloe yesterday, as an emergency, after she picked up some pieces of sharp grass in her front paws and her armpits and was in considerable distress.  At every stage of the process, from my initial telephone contact with your surgery to bringing Chloe to you as an emergency without an appointment, Chloe and I were treated with great kindness and very professionally.
I am pleased to report that following removal of these pieces of sharp grass Chloe seems to be back to her normal self this morning and her tail is wagging again.
I received outstanding service from your surgery in response to this emergency for which I am very grateful. 
Best Wishes
Graham Pay
A visitor to Guernsey"
We are pleased that Chloe is well and back to her normal self, and proud of the team at Isabelle Vets for ensuring that what can be a worrying experience for a pet and its owner, was a positive reflection on our profession and our island. Nearly all of our team are pet owners and really appreciate the importance of great service and our duty of care.  It is always a great pleasure to receive positive feedback and to be able to applaud the team on their efforts.
The Directors
Isabelle Vets