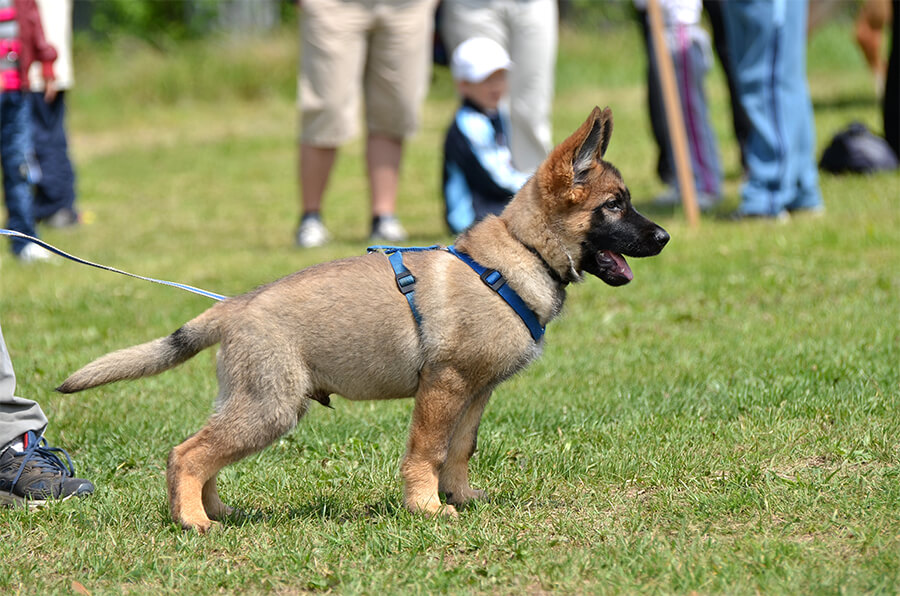 Dogs were first domesticated over 15,000 years ago and have since evolved alongside us to become the domestic dogs that we know and love today. This evolution process has led them to eat an omnivorous diet and to have an ability to bond closely with humans and many puppies even have an understanding of human body language (for instance pointing) before they have had any training. In the 20th Century, most dog training was based on the idea that dogs were comparable to captive wolves and was based on dominance. By the late 20th Century, however, studies had shown that despite having a common ancestor, dog behaviour is not at all comparable to the behaviour of captive wolves and interestingly that wolves living in the wild did not behave in the same way as their captive counterparts either. We share a common ancestor with domestic pigs but we do not, of course, look to the behaviour of pigs to explain human behaviour! Our understanding of dog behaviour now is scientifically based on studying dogs and learning theory.
Whatever age you get your puppy or dog, you are likely to find that they have some behaviours which you would rather they didn't. These can range from relatively harmless (for example, pulling on the lead or jumping up) to those that are dangerous either for the dog or for those around them (for instance, resource guarding or fear aggression). The good news is that whatever the age of the dog, these behaviours can be changed. Dogs learn best when they are happy (scared people and animals find it very difficult to retain information) and this is one of the reasons that all responsible dog trainers now use Positive Reinforcement training (ie rewarding the good choices and behaviours) in place of the more traditional aversive techniques that may cause your dog to feel frightened.
With any new puppy or dog, we recommend you join a training class. Behaviours which are normal but undesirable (for instance, digging, chewing, nipping, jumping up) can normally be successfully tackled by normal positive reinforcement training, with the help of a suitably experienced dog trainer. Behaviours that are not normal, including aggression and separation anxiety, are most safely and effectively treated by consulting a qualified dog behaviourist. Your vet can organise a referral for you to an appropriately qualified behaviourist.
For some useful advice on common training problems:  http://www.apdt.co.uk/dog-owners/puppy-dog-training-tips
To find a qualified clinical behaviourist and a positive reward trainer:  http://www.abtcouncil.org.uk